Sports Awards 2023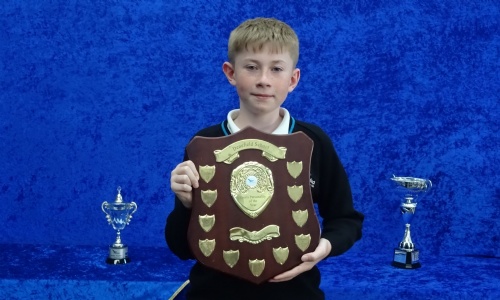 It has been a great year of sport here at Denefield. On Wednesday 5 July we celebrated many of the brilliant students that have represented us throughout the year.
This year, we took part in 148 fixtures including: football, rugby, netball, badminton, athletics, rounders and cricket. We reached six finals, five athletes represented West Berkshire and six athletes represented Berkshire.
We ran a successful Sports Tour to Barcelona in Spain, where the students enjoyed fixtures against other schools, a tour of Espanyol Stadium and spent a day at Water World. Next year we are off to Holland in the Easter holidays!
The Virtu football programme at Sixth Form, has had a successful season in the Tactics League. It has been brilliant to see them playing, and we look forward to building on this success next year.
Sports Awards Evening was about celebrating the students who have shown great commitment and dedication to sport at Denefield. We were fortunate enough to welcome Mikki Austin as our guest speaker for the evening. She is an elite netball player and Director of Netball, Head Coach and player for Vitality Super League team, Surrey Storm.
Below are the award recipients from the evening:
U13 Rugby - Sergio Alonso-Ruano
U14 Rugby - Darion Barry
U15 Rugby - Lucas Venter
U16 Rugby - Thomas Bisoffi
U12 Football - Adam Preston
U13 Football - Max Harman
U14 Football - Dexter Gower
U15 Football - Jimmy Rolfe
U16 Football - Alex Brommell
U12 Football - Lacey Bailey
U13 Football - Charlotte Watson
U14 Football - Freya Taylor
U15 Football - Alisha Butt
U16 Football - Fleur Williams
U18 Football - Zak Barnett
U12 Netball - Mya Punter
U13 Netball - Kaitlin Gorejena
U14 Netball - Alba del Prado Trujilo
U15 Netball - Chloe Pyke
U16 Netball - Ella Watts
U13 Athlete - Victor Richards-Gitierrez
U14 Athlete - Ellis Jalland
U16 Athlete - Andy Crerar
U13 Athlete - Samaria Crerar
U14 Athlete - Darcy Burgess
U16 Athlete - Ella Palmer
U12 Rounders - Bella Pavey
U13 Rounders - Lilly-Mae Basden
U14 Rounders - Evie Barrett
U15 Rounders - Alicia Farmer
Team of the Year - U16 Girls Football
Sports Personality of the Year KS3 Boy - Joe Barnett
Sports Personality of the Year KS3 Girl - Kiera Frankum
Sports Personality of the Year KS4 Boy - Alfie Palmer
Sports Personality of the Year KS4 Girl - Evelyn Pavey
Sportsman of the Year KS3 - Jacob Belcher
Sportswoman of the Year KS3 - Lilly Walls
Sportsman of the Year KS4 - Harlen Lewis
Sportswoman of the Year KS4 - Ellie Manners
Bald Eagle Award - Sasha Wood
Sue Lambrigsten Cup - Andy Crerar
Lisa Downey Cup - Benny Crockford
Michael Jeffery Award - Caitlin Burden
Shandon Baptiste Cup - Leon Japher