Race for Life 2023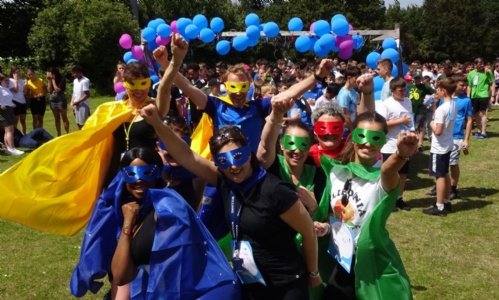 Our Race for Life will take place on Wednesday 19 July which will also be a non-uniform day (for a donation to the charity).
We are holding our annual Race for Life event for Cancer Research UK on Wednesday 19 July. We would love for all students to join the fun. They can walk, run, cartwheel, dance their way across our very own 5km course.
Students will further support this event through hosting a 'non-uniform' day. The suggested minimum contribution for the privilege of students not wearing their school uniform is £2.00. Students are encouraged to wear pink or blue clothing – the colours of Race for Life.
Students choosing to wear their own clothes must ensure they wear appropriate clothing for a school day, this includes no inappropriately ripped jeans, no crop or low cut tops, no short skirts, no off the shoulder tops and no facial piercings.
Students are encouraged to raise money to participate in this event through gaining sponsorship, this may include additional fundraising in the local community such as car washing, cake baking, the possibilities are endless. It provides our young people the opportunity to show off their fantastic CHARACTER values.
Please click here to make a donation. Please put the student's initials and their tutor group in the relevant box when making their donation.