3G Pitch Opening Ceremony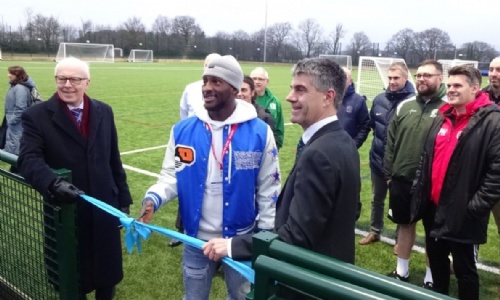 3G Pitch opened by Premier League player
Our impressive new 3G pitch was officially opened on the 26 January by Premier League football player, and former Denefield student, Shandon Baptiste. Shandon presided over a Junior School football tournament, presenting medals to the participants and the trophy to Downsway School, followed by the signing of autographs for all the pupils. Following this, Denefield students were keen to show Shandon their football skills and have photographs taken with him and yet more autographs!
Mr Towill and Shandon then officially opened the pitch to an audience of students, Trustees and representatives of the project contributors and partner football clubs.
We would like to thank Shandon for generously giving us many hours of his time to help us celebrate the opening of this fantastic new resource.
If you would like to enquire about pitch hire please see the details on our website