Kids College @ Denefield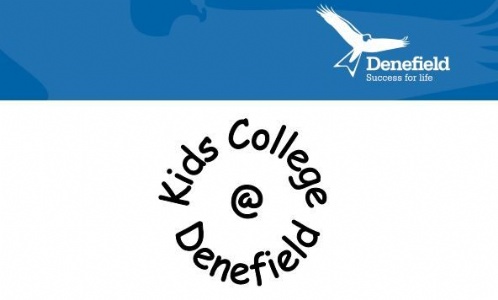 Wednesday 15 March - NEU planned strike action day. All Kids College sessions will be running as usual, with the exception of the Learn a Language sessions which have been cancelled for one week only.
Welcome to the new term of Kids College. This term the sessions will run from Wednesday 1 March to Wednesday 29 March. Year 5 and Year 6 pupils, who have secured a place, should register each week in the community room between 3.30pm and 3.45pm. Parents/Carers should collect them outside main reception at 5.00pm. We look forward to seeing everyone.
Please see the prospectus below for further information.